We will empower middle school students to prevent substance use in their communities through the teaching of an evidence-based program that fosters socio-emotional skills. We will be providing funding and technical assistance to middle schools who want to partner with MarylandROTA to implement the Botvin LifeSkills Training (LST) program.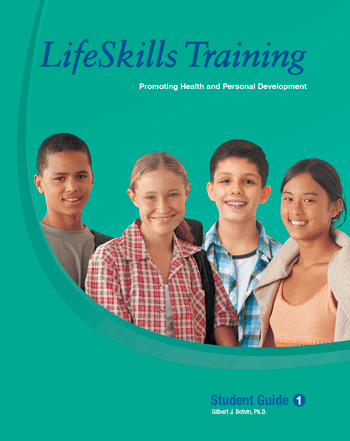 What is the Botvin LifeSkills Training (LST) Program?
The LST program is an evidence-based substance use and violence prevention program that is designed to be flexible and interactive for youth. While one year of LST has been shown to achieve measurable positive effects, the LST middle school program is designed to be taught over three consecutive years.
"The LST program has been extensively tested and proven effective at reducing tobacco, alcohol, opioid, and illicit drug use by as much as 80%. Long-term follow-up studies also show that it produces prevention effects that are durable and long-lasting."
Interested in this program?
Get Involved
If you are a middle school educator, administrator, or parent who is interested in having this program implemented at your school please contact us at [email protected]
Time Commitment
(for the first year of the program)
15 class sessions (includes 3 optional violence prevention lessons)
Each class session is 30-45 minutes
Taught on either an intensive (two to three times a week) or an extended (once a week) schedule.
Who will deliver the program:
Any teacher, community educator, or school counselor can be trained to teach the curriculum. MarylandROTA will cover the cost of the training, teaching manuals, and student guide books. For more information, please contact:
Ali Hurtado
Assistant Professor and Extension Specialist
[email protected]
4200 Valley Dr. 1142E
School of Public Health
University of Maryland
College Park, MD 20742